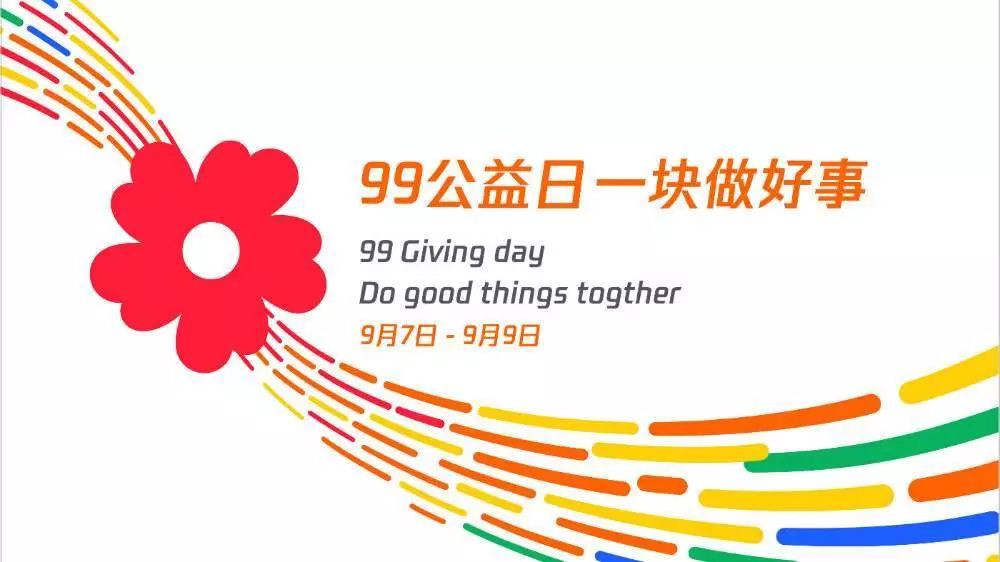 14 September, 2020 | By Christine Hwang, 2020 Fall Intern, Bridge Consulting | Source: Life Oasis Public Service Center
Beyond being the tech giant behind WeChat, Tencent Games, and several other digital products, Tencent has established itself as one of the most influential philanthropic platforms in China. Committed to transforming philanthropy through technology, Tencent Foundation is an active shaper of China's philanthropic sector. Just last week, netizens in China saw their newsfeeds fill up with "little red flowers" — rewards for donating in China's largest internet charity festival, Tencent's 9/9 Charity Day.
Likened to "Giving Tuesday" in the US and "Red Nose Day" in the UK, 99 Charity Day was started by Tencent in 2015. Yet this annual 3-day campaign from September 7 to 9 has since bloomed into a unique national phenomenon. Notable features of the campaign include the widespread use of social media and other digital technologies, as well as Tencent's pledge to match a significant portion of donations along with other corporations that participate each year. This year, according to stats from Tencent (in Chinese), the campaign reeled in 1.9 billion online interactions — double last year's — and concluded with a whopping total of over RMB 3 billion (~USD 450 million) raised, including RMB 2.3 billion (~USD 340 million) from the public, and another RMB 700 million (~USD 110 million) matched by Tencent and other companies.
Though initially celebrated as a powerful platform especially for otherwise under-resourced small charities to gain awareness and funding, the increasing involvement of many larger stakeholders, including government-run and private organizations, has led to heightened discussion around best ways to ensure fair and widespread participation in philanthropy in China. The following is our translation of an interview we found particularly insightful between Chinese philanthropy blog Social Innovator and renowned philanthropy scholar Dr. Guosheng Deng. It was originally published on Social Innovator on September 6, 2020, the day before the start of the campaign, titled "Dr. Guosheng Deng Discusses 9/9 Charity Day: Competition for Fundraising in the Nonprofit Sector Set to Intensify" (in Chinese).
The 6th "9/9 Charity Day" has arrived.
Tens of thousands of philanthropic and charitable organizations¹ have been preparing for this day. An annual phenomenon established by Tencent, 9/9 Charity Day, has shaken up the nonprofit sector in China and set up an important platform to connect all stakeholders. Of course, even as the event has steadily garnered attention for the sector, it has also triggered some public scrutiny. A few years back, discussion centered on how much funding was directed toward people with serious illness. This year, public discourse has turned to the issue of Chinese state-run charities (often referred to as "the national team" in China) entering the fundraising scene on 9/9 Charity Day.
A well-known scholar on the nonprofit sector and vice dean of Tsinghua University's School of Public Policy & Management, Dr. Guosheng Deng has been paying close attention to the development of 9/9 Charity Day. As an observer and advocate, he has analyzed and made many recommendations on the subject including, "'9/9 Charity Day' has built a platform to increase the number of fundraising channels for charities, especially grassroots ones, and it has also stimulated public interest in participating in philanthropy;" "Philanthropic and charitable organizations should not put all their eggs in one basket. Just relying on three days during 9/9 Charity Day is a risky way to fundraise;" and "A well-developed charity should not rely on fundraising via a single event or movement; it should have regular fundraising activity"…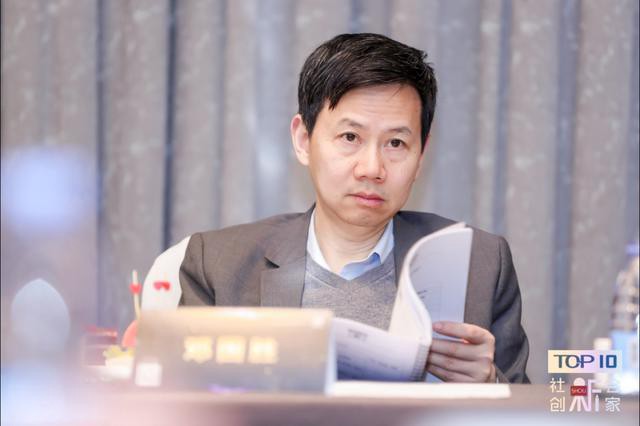 As the "national team" joins 9/9 Charity Day this year, what kind of changes will it bring? As new forces enter the market, what will be the future of China's philanthropic sector? Social Innovator interviewed Dr. Guosheng Deng.
1. Governments cannot simultaneously be both referee and athlete.
Social Innovator: Since 2015, 9/9 Charity Day has been an annual hot topic for the non-profit sector. This year is the sixth 9/9 Charity Day. Which topics are you paying most attention to?
Deng: A recent trending topic is the involvement of the state in 9/9 Charity Day. According to media reports, some local governments have used administrative power to set mandatory donation targets — meaning the government is acting as both referee and athlete, using their power to appropriate philanthropic resources. Such behavior violates the spirit of the Charity Law². From the Charity Law, we can clearly see that charity is meant to be voluntary; mandatory administrative orders would undermine fair competition in the sector.
The essence of charity and philanthropy does not lie in the donation amount, but rather, against the backdrop of a market economy, the promotion of a caring and dynamic society actively contributing to public welfare. Tencent's 9/9 Charity Day is thus not designed to encourage just a few to make massive one-time donations but to encourage the public to voluntarily make multiple small donations and drive greater overall participation. If the government really uses fundraising targets to force people to make donations instead of encouraging public participation, this not only violates the law but also betrays the original intentions of 9/9 Charity Day. Such practice neither promotes the development of the sector, nor does it help to fuel the public's enthusiasm for participating in charity and philanthropy.
Social Innovator: What kind of relationship should be maintained between the government, government-run charities, and private charities?
Deng: The 18th National Congress of the Communist Party of China clearly stated the need to establish a modern, independent civil society that separates the government from society. There should be a clear boundary between government and society, and the government should neither be too controlling nor absent. In the charity sector, the government formulates laws and regulations, manages the sector's long-term planning, and protects the rights and interests of donors, beneficiaries, and charities — acting as a referee of sorts. Charities should play the role of athletes, and government-run and private charities should compete fairly based on their capacities.
Social Innovator: What can 9/9 Charity Day do to manage its relationship with government-run charities/the non-profit ecosystem?
Deng: The power of the internet has been outstanding in COVID-19 philanthropy. Looking at the future as a whole, 9/9 Charity Day can try to guide and push for major reforms, and boost the non-profit system further by setting industry standards or leveraging technological innovation. If 9/9 Charity Day can accomplish these two goals, then Tencent will be making enormous contributions.
But the reality is that the participation of many government-run charities in 9/9 Charity Day this year has hampered the motivation of many private charities as they are worried whether they would be able to compete with the mobilization capabilities of government-run organizations. This will greatly damage the innovation and vitality of the non-profit sector.
So, I hope each year's 9/9 Charity Day will bring greater improvement in the way the rules are designed and maintain fairness while pushing for reform in government-run charities.
2. Leading the Trend of Public Participation in Charity
Social Innovator: How would you comment on the value and significance of 9/9 Charity Day for the development of China's nonprofit sector in the past five years?
Deng: For the non-profit sector, 9/9 Charity Day is a big deal. The rules are set in a way such that the more people participate with small donations, the larger the matching donations are, which helps to motivate participation. The greatest value of 9/9 Charity Day is that it mobilizes the public, thereby leading the trend of public participation in philanthropy and charity.
At the same time, 9/9 Charity Day can help charities improve themselves. We can see those that received the most donations no longer just design traditional projects solely aimed at making donors feel emotional about something but rather innovative, web-based projects that make the donors feel they are actually participating in something. During 9/9 Charity Day, charities can only attract donations through the internet if they design high-quality charitable products.
9/9 Charity Day also brings with it a bonus effect — it encourages charities not eligible for conducting public fundraising activities³ to strengthen contact and cooperation with those that can in order to share the right to fundraise. A bottleneck in the development of China's non-profit sector is that many charities cannot do public fundraising. The problem then is that charities with this right are limited by their own capabilities and often cannot design many good products; and charities with good products may not have the right to do public fundraising. 9/9 Charity Day strengthens the cooperation between institutions with public fundraising capacity and grassroots organizations that provide social services, which benefits the development of the entire nonprofit sector.
Finally, Tencent leveraged the large internet traffic its platform enjoys to help 9/9 Charity Day become a social phenomenon participated by tens of millions of people, including those outside the charity and philanthropy circle. This helps break the small bubble the nonprofit sector often inhabits. The high level of social attention paid to 9/9 Charity Day has also helped to improve the public's awareness and understanding of philanthropy and charity.
Social Innovator: 9/9 Charity Day has become a social phenomenon-level charity event. what do you think is the most important thing that Tencent did right? Which trends have they ridden on?
Deng: This has to do with the entire development of the internet in our time. In our current context, digital philanthropy is the future. Tencent has grasped this opportunity and trend. At the same time, they have also been able to appeal to the younger generation — those born in the 80s and 90s, and get them involved in charitable undertakings as a potential reserve force for the future. Finally, Tencent grasped the evolving way in which charity is being communicated. Gone is the traditional tear-inducing type of calls-to-action; it has been replaced with happy, innovative, interactive, and fun initiatives.
3. Using a small amount of money to mobilize big money
Social Innovator: Every 9/9 Charity Day, many grassroots organizations use WeChat for publicity, but some people think this unfairly takes advantage of personal connections. What do you think?
Deng: China has a social culture where people do things for the sake of friendship and seeking connections⁴. It is about building associations from "me" to others. Thus, leveraging personal connections for self-gain is inevitable, and it may not be a bad thing. However, publicity cannot be completely confined to a small community of acquaintances. A modern society is a society based on a social contract. Charities can attract the participation of strangers through the rules and logic of modern charity and philanthropy, and then cultivate a charitable culture for the entire society.
Social Innovator: 9/9 Charity Day exposes the highly competitive relationships among charities but competition seems to be a relatively taboo issue in the sector.
Deng: The nonprofit sector involves both cooperation and competition, including competition for money and competition for people. This kind of competitive relationship is highly visible. For example, on the 9/9 Charity Day, the total amount of (Tencent's) matching donation is set. One organization receiving funds means another one losing those funds. This in itself is a fierce competition. Because the competition is so intense, there has been some dissatisfaction directed towards Tencent.
In some fields in this sector, cut-throat competition is widespread, with some using all means to slander others, and the scene is vicious. Competition is inevitable and we advocate for more competition, but it needs to be fair competition. Overall, in the future, fundraising competition among charities is likely to become more and more intense.
Social Innovator: Where should charities and philanthropic organizations place 9/9 Charity Day in their fundraising strategy?
Deng: For charities, there are many ways to raise funds, so they need to maintain a diversified fundraising strategy and not put all their eggs in one basket. Too much reliance on 9/9 Charity Day is an overly risky and unhealthy choice for organizational development.
Social Innovator: After five years, as we look to the future, in which areas can 9/9 Charity Day improve?
Deng: I hope Tencent can continue to increase its investment in charity and philanthropy, and maintain a strong capability to innovate and reflect. In regard to Tencent's influence, the public has higher expectations. For example, for Tencent, in addition to its current charity platform, is it possible to develop a product designed with the ability to spread social influence, while using this to encourage other organizations to produce a series of influential, socially-driven projects?
As for next steps, Tencent can provide further policy guidance and resources for charities to design better products and projects through 9/9 Charity Day and Tencent's charity platforms in order to attract more public participation. After all, the value of 9/9 Charity Day is not just the 300 million RMB (~44 million USD) matching donation, but also its ability to boost the dynamism of charities, drive public participation, and mobilize significant capital through small contributions.
Social Innovator: What other specific suggestions do you have for 9/9 Charity Day?
Deng: For example, proper auditing and disclosure processes for charities participating in 9/9 Charity Day can be introduced, alongside penalties for violations to deter any misbehavior in the sector. They should also improve the innovation and effectiveness of products. For instance, they could set up a pop-up window with a score given to each organization that appears before someone donates to that organization. This would allow the public to know whether or not to donate and ensure survival of the fittest in the sector.
Of course, though it has already done a lot, at the end of the day, Tencent is just a single company. Tencent Charity may currently be the largest fundraising platform, but it cannot cover everything, replace all stakeholders involved, or solve all problems — there needs to be a joint effort from society as a whole.
Endnotes
In the original Chinese article, the term "公益" (gongyi) which literally translates to "public welfare", was used throughout as a broad term to include both charities and philanthropic organizations. While noting that there are important distinctions between nonprofits, charities and philanthropic organizations, for ease of translation, we used "nonprofit sector" in instances where the entire charitable and philanthropic sector was being referred to, and "charities" when charities and philanthropic organizations were being referred to.
Charity Law: A law introduced in China in 2016 that provides guidelines for charity and philanthropic organizations.
In China, the government only allows eligible, registered charities to conduct public fundraising.
The original term used to describe this culture is

 

"差序格局" (chaxugeju), which translated to English means "differential mode of association," where each individual is claimed to be surrounded by a series of concentric circles, produced by one's own social influence. This is opposed to "organizational mode of association," "团体格局" (tuantigeju), whereby each organization has its own boundaries defining who is part of the organization and who is not, and the relation of each individual to the organization is the same.
Christine (Yi Ting) Hwang
Christine Hwang is an aspiring global educator majoring in Human Development & Psychology at Northwestern University. She is passionate about social equity, and completed a Fall internship with Bridge Consulting in 2020. Check out her earlier pieces and follow her on Medium here.