November 12, 2020 | By Zixiang (George) Zhou, Associate, Bridge Consulting
CEPI will fund Clover Biopharmaceuticals' COVID-19 vaccine through a global Phase 2/3 clinical trial.
Other Chinese COVID-19 vaccines continue to make progress, while yet other Chinese companies are developing COVID-19 vaccine global distribution solutions.
Nonetheless, controversies over China's COVID-19 vaccines remain.
Although China has joined the COVAX Facility, there are still many uncertainties surrounding the specifics of China's participation as well as China's general plan to distribute its COVID-19 vaccine overseas. Our team has been following relevant news and developments closely and has identified several key developments since China's announcement to join COVAX on October 9 that could impact the distribution of Chinese COVID-19 vaccines globally through the Facility and other channels.
CEPI Will Fund Clover Biopharmaceuticals' COVID-19 Vaccine Through A Global Phase 2/3 Clinical Trial
On November 3, the Coalition for Epidemic Preparedness Innovations' ("CEPI"), which co-leads the COVAX Facility alongside Gavi, the Vaccine Alliance and the World Health Organization (WHO), announced that it will fund the development of China's Sichuan Clover Biopharmaceuticals' ("Clover") protein-based S-Trimer COVID-19 vaccine "through a global pivotal Phase 2/3 efficacy clinical trial and to licensure in China and globally, if the vaccine is proven to be safe and effective." CEPI's total investment in Clover's COVID-19 vaccine will be about USD 328 million, including previously announced CEPI commitments of USD 69.5 million which "have funded preclinical studies and Phase 1 clinical trials, preparations for the global pivotal Phase 2/3 efficacy study, and initial manufacturing scale-up activities."
Among the nine COVID-19 vaccines currently in CEPI's portfolio so far, Clover has received the third most amount of funding from CEPI (Figure 1). CEPI's commitment is based on Clover's successful early-stage clinical development which was announced recently. (It is worth noting that Clover's vaccine was tested in combination with adjuvants from either GSK or Dynavax.) Clover reportedly is seeking to conduct Phase 3 clinical trials in the Philippines for its COVID-19 vaccine. CEPI is already making plans for Clover's potential vaccine output. In its announcement, CEPI noted that according to the agreement, vaccine output funded by CEPI will be available for procurement and allocation through the COVAX Facility and it estimated the number of vaccines produced can be in the hundreds of millions of doses per year.
Bridge Commentary: Extension of CEPI's partnership with Clover and the additional investment show CEPI's faith in Clover and its S-Trimer vaccine. While it is unclear whether other leading Chinese COVID-19 vaccine developers will participate in COVAX, it is clear that at least one COVID-19 vaccine developed by Chinese researchers, if proven to be safe and effective, will be procured by COVAX for equitable distribution among its member countries.
Other Chinese COVID-19 Vaccines Continue to Make Progress
In addition to the vaccine that is developed by Clover with support from CEPI, other Chinese COVID-19 vaccines have also made promising progress in recent weeks.
One of China's front-running coronavirus vaccine candidates, BBIBP-CorV, an inactivated COVID-19 vaccine developed by the Beijing Institute of Biological Products ("BBIBP") published its Phase I and Phase II clinical trial results in The Lancet. According to the article, the vaccine was shown to be safe and triggered immune responses in a combined Phase I and Phase II clinical trial which enrolled 640 participants between April 29 and July 30. On November 4, its parent company China National Pharmaceutical Group Corp. ("Sinopharm") reported that its two COVID-19 vaccine candidates developed by BBIBP (BBIBP-CorV) and Wuhan Institute of Biological Products are being tested in 10 countries with more than 50,000 participants and so far no severe side effects have been reported.
Bridge Commentary: It is still unclear if Sinopharm will export and/or donate its vaccines to other countries through COVAX or other channels. China has not announced any official commitment with regard to reserving vaccine output by its vaccine developers, especially those owned by the Chinese government such as Sinopharm, for distribution through COVAX.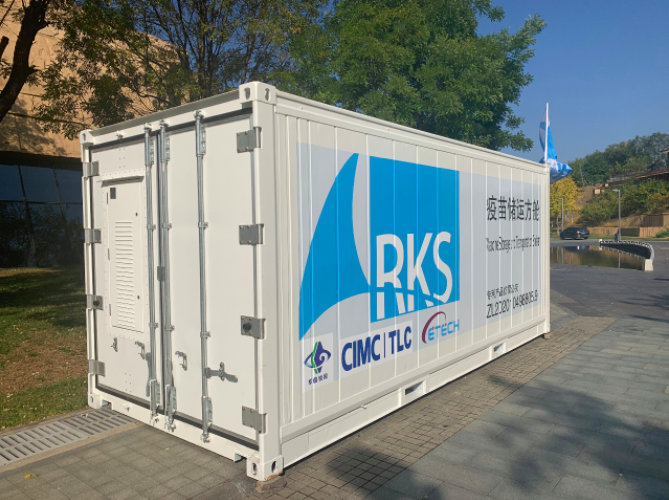 According to a company statement published on October 30, a recombinant subunit COVID-19 vaccine candidate developed by the Institute of Microbiology under the Chinese Academy of Sciences and Chongqing Zhifei Biological Products Co., Ltd. ("Zhifei Biological") has shown to be safe in early-stage trials. Media outlets are reporting that the Uzbekistan government and the Chinese side are in negotiations to conduct a phase 3 clinical trial of this vaccine in Uzbekistan and that the Chinese side reportedly expressed "its readiness to provide methodological and financial assistance for the testing of the vaccine." Zhifei Biological stated that it has built three production lines that can manufacture up to 300 million doses of its COVID-19 vaccines per year and that its Chairman along with some of its employees have already been vaccinated.
Bridge Commentary: Although it is unclear if developers of this COVID-19 vaccine will seek international regulatory approval such as WHO prequalification, given the fact that its main developer is the Chinese Academy of Science, it is likely to be approved and used in China if proven to be safe and effective. Even if it does not get exported through COVAX or other channels, availability of this vaccine in China may free up other internationally-approved Chinese COVID-19 vaccines' manufacturing capacity for export.
Chinese Companies are Developing COVID-19 Vaccine Global Distribution Solutions
Chinese state media reported that China International Marine Containers (Group) Co., Ltd. ("CIMC"), a Chinese state-owned company that primarily engaged in the manufacture and sale of logistics and energy equipment, announced on October 29 that it has worked with its partners to develop a special container for the storage and transportation of vaccine which can be transported by land, sea, and air. CIMC's statement emphasized that this equipment was developed with the hope of using it as part of the solution to distribute COVID-19 vaccines around the world. This CIMC-developed container reportedly can keep vaccines intact in a demanding storage environment under real-time surveillance over a long distance while maintaining a low-temperature environment even without its cooling system running. CIMC previously has provided logistics equipment to help with the cold chain transportation of disease control and medical supplies sent from China to other countries.
Bridge Commentary: This is the first major announcement related to the logistics aspect of China's plan to distribute its COVID-19 vaccines internationally, suggesting Chinese stakeholders are indeed preparing for a global distribution of their COVID-19 vaccines. Deployment of this equipment could help with COVAX's effort to distribute the COVID-19 vaccines it procured around the world.
Controversies Over China's COVID-19 Vaccines Remain
Despite these encouraging news and developments, we have also observed ongoing controversies surrounding China's COVID-19 vaccines and its plans to distribute them overseas.
Malaysia Claimed China Will Prioritize Its Vaccine Demand
On October 13, Malaysian Foreign Affairs Minister Hishammuddin Hussein tweeted after a meeting with Chinese Foreign Minister Wang Yi that China had agreed to prioritize Malaysia as the recipient of Chinese COVID-19 vaccines. In its statement released after this meeting, the Chinese Ministry of Foreign Affairs stated that China will actively consider the vaccine demand by Malaysia and work with Malaysia to support the World Health Organization. Malaysia has already joined the COVAX Facility, and its Prime Minister Muhyiddin Yassin stated that Malaysia will make its own bilateral agreements in addition to COVAX to secure more COVID-19 vaccines.
Bridge Commentary: It is unclear what China and Malaysia agreed in this meeting, but if China prioritizes certain countries in the allocation of its COVID-19 vaccines, China is likely to be criticized for engaging in vaccine diplomacy as many have expressed concerns about countries such as China and the US using their domestically developed vaccines as political leverage in their dealings with other countries.
Emergency Use of Chinese COVID-19 Vaccines Attracts Criticisms
Emergency use of COVID-19 vaccines developed in China continues to attract criticisms. The two COVID-19 vaccines developed by Sinopharm along with the vaccine developed by Sinovac have been approved for emergency use in China. In September, a Sinopharm's COVID-19 vaccine was also approved for emergency use in the United Arab Emirates, where Sinopharm is conducting phase 3 clinical trials for its two COVID-19 vaccines. On November 3, Bahrain announced that it has started inoculating its frontline workers with Sinopharm's COVID-19 vaccine. Some senior government officials in both countries have already received vaccines developed by China, including UAE Prime Minister Sheikh Mohammed Bin Rashid Al Maktoum. Bahrain's crown prince Salman bin Hamad also received a Sinopharm vaccine as a volunteer in its clinical trial.
Domestically, on October 16, China's Zhejiang province, a region with about 58.5 million residents, announced that it has vaccinated 743,000 person-times with Chinese COVID-19 vaccinees at the price of RMB 200 (USD 30.25) per dose (two doses needed). The Zhejiang provincial government stressed that people received the vaccine under the emergency use program voluntarily, and it had prioritized key population groups such as frontline workers and people with plans to travel to countries or regions with a severe COVID-19 outbreak. More than 70,000 people in Beijing and Wuhan reportedly have applied to receive Sinopharm's COVID-19 vaccines, and Sinopharm noted that it will also prioritize key population groups. On November 6, the Chairman of Sinopharm disclosed that no severe side effects had been discovered among the hundreds of thousands of people who received its vaccines, and among the 56,000 people who left China after receiving the vaccines, no one has been infected with COVID-19.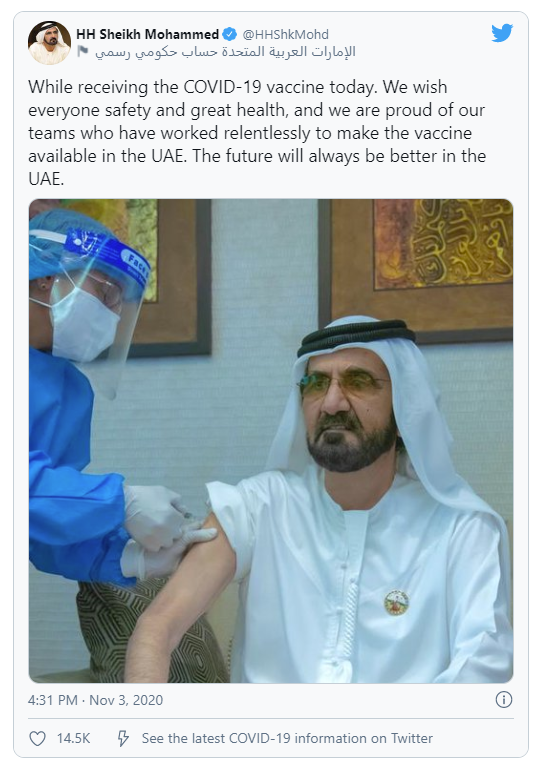 Bridge Commentary: Chinese government claimed that the WHO has backed its emergency use program for its COVID-19 vaccines, and WHO's assistant director-general Dr. Mariangela Simão has said countries have the autonomy to issue emergency use authorization for any health product according to the national regulations and legislations. Nevertheless, experts have criticized the use of these vaccines before clinical trials have been completed. If these Chinese vaccines used in and outside China under the emergency use program cause any major issues for the recipients or turn out to be ineffective against COVID-19, this could hurt the Chinese public and the international community's confidence in Chinese COVID-19 vaccines in general.
Testing and Potential Use of Chinese COVID-19 Vaccines Divide Brazil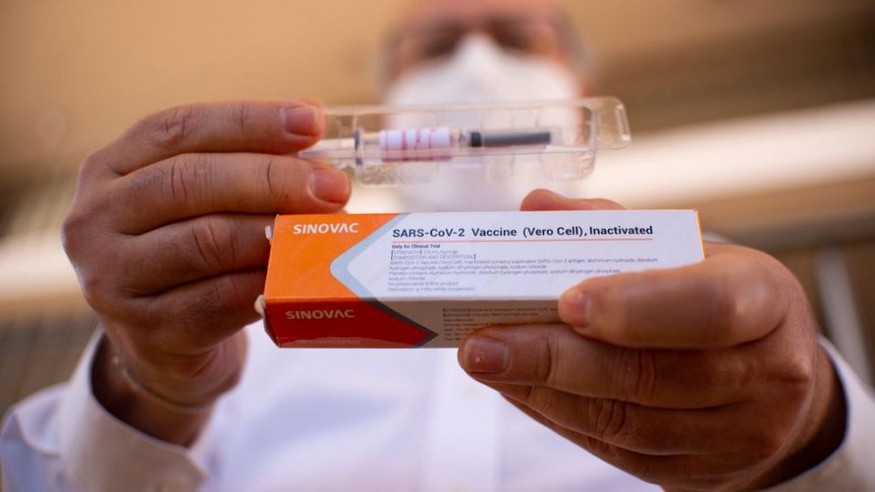 Bridge Commentary: This recent debate in Brazil surrounding testing and potential use of a Chinese COVID-19 vaccine shows how the COVID-19 vaccine can become a political issue and perhaps foreshadows the possible turbulent path for Chinese COVID-19 vaccines going global through COVAX and/or other channels.
About The Author
Zixiang (George) Zhou
Zixiang (George) Zhou is an experienced international relations and development professional who has worked in Washington DC, Nairobi, and Beijing. Find George on LinkedIn.