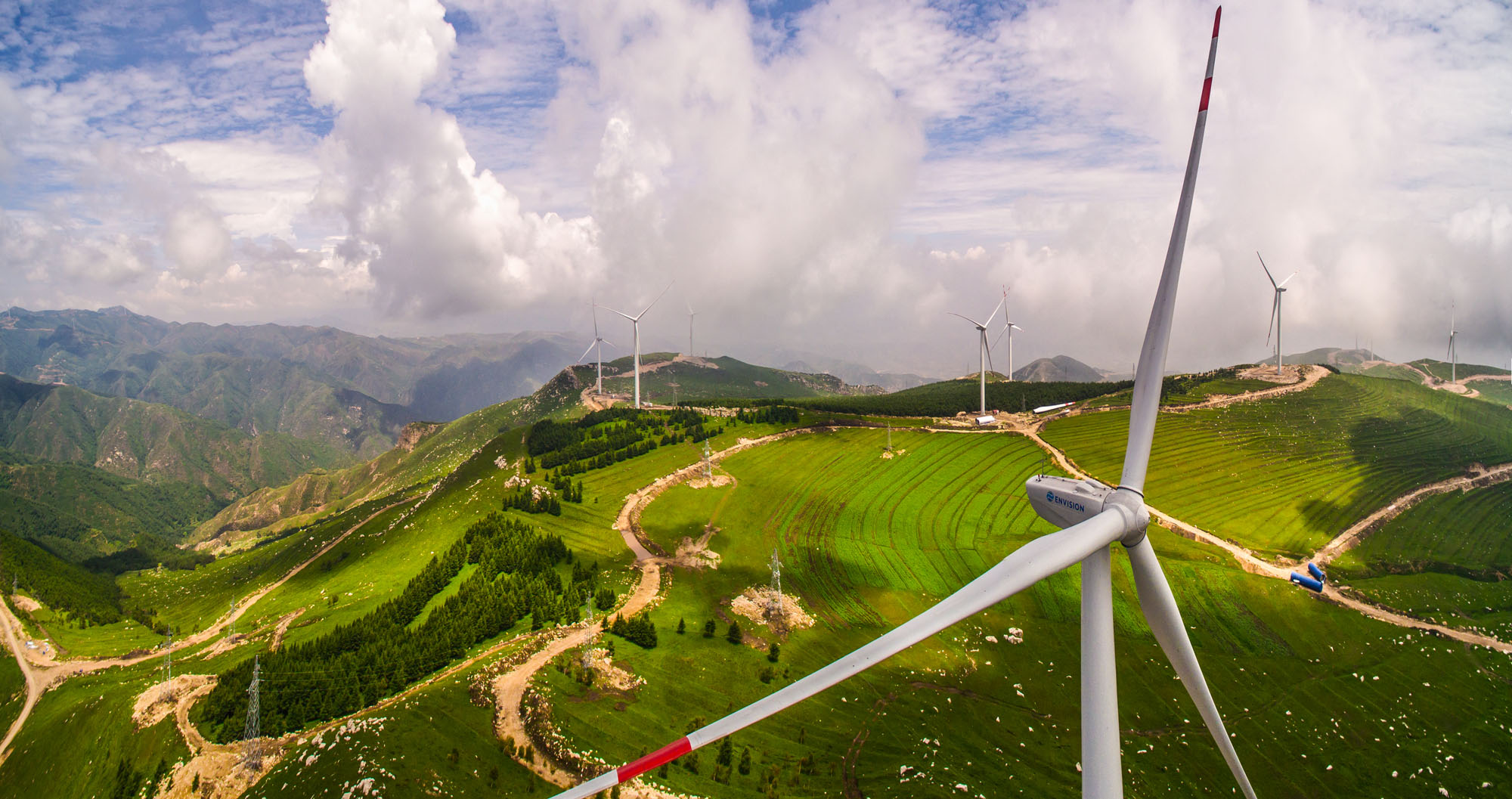 March 1, 2021 | By Marisa Lim, 2021 Spring Intern; Zixiang (George) Zhou, Associate; and Alexis Fang, 2020 Summer Intern, Bridge Consulting
Since its official commitment in 2015, China has taken monumental efforts to ensure the realization of the 2030 Sustainable Development Agenda, especially in poverty alleviation, health and education. Chinese philanthropy towards domestic projects has also increased over the years.
Through its international development efforts, China has also explored projects in poverty alleviation, health, agriculture and climate change, though philanthropy towards international projects has remained largely stagnant and limited.
In addition, China has initiated two major international development projects: South-South Cooperation (SSC) and Belt and Road Initiative (BRI), which involve multilateral and bilateral cooperation respectively. Weighing their pros and cons, China should explore more multilateral projects than bilateral ones to have greater impact on international sustainable development.
September 2015 marked a significant moment in the history of human development; the 2030 Sustainable Development Agenda was signed by all UN Member States at the 70th Session of the United Nations (UN) General Assembly. The Agenda covers 17 sustainable development goals (SDGs) for the world, a universal call to action to ensure that all people enjoy peace and prosperity by 2030. Since its official commitment in 2015, China has taken monumental efforts to ensure the realization of the 2030 Sustainable Development Agenda. China's  progress in sustainable development has spurred it on to take up international development projects to share its experience as well.
At the recent World Economic Forum Virtual Event of the Davos Agenda on Jan 25, 2021, Chinese President Xi Jinping gave a speech on multilateralism, in which he emphasized the importance of multilateral institutions and mentioned that China's plans for the 2030 Agenda for Sustainable Development will "uphold multilateralism".
Since 2015, China has embarked on both multilateral and bilateral international development projects, while its bilateral projects have more shortcomings and draw more criticism. Despite President Xi's reassurance, do China's international development projects still live up to Xi's commitment to multilateralism?
China's monumental domestic progress in sustainable development
China has taken great efforts to work towards the 17 SDGs domestically, with notable progress in SDG1 (No Poverty), SDG3 (Good Health & Well-being), and SDG4 (Quality Education).
Poverty alleviation. In 1978, more than 700 million people lived below the poverty line (100 CNY per year), but now, only 43 million people live on under 2300 CNY (constant 2010) per year (fig. S8E). Poverty incidence in rural China has dropped sharply from 97.5% in 1978 to 4.5% in 2016 (national line 2010). By the end of 2018, the number of poor people in rural China had been greatly reduced to 16.6 million from 55.75 million in 2015. Meanwhile, incidence of poverty, representing the percentage of population who are under the poverty line, had also decreased to 1.7% from 5.7%.
Public health. By the end of 2019, over 97% Chinese were covered by China's basic medical insurance, insuring more than 1.35 billion people, and maternal and neonatal mortality ratios have further declined, meeting the respective SDG targets ahead of time. Meanwhile, the national essential medicine list has been further expanded to 685 from 520, providing access to a wider selection of essential medicines for the insured, exceeding the number of essential medicines listed by the WHO.
Quality education. Within four decades, China is now the world's largest education system after the number of tertiary students surged sixfold from just 7.4 million in 2000 to nearly 45 million in 2018, while the country's tertiary gross enrollment rate (GER) spiked from 7.6 percent to 50 percent.
Philanthropy towards domestic projects. As a group largely independent of the Chinese government, Chinese philanthropy has grown eminently, with charitable giving growing 20% year-on-year, and is contributing to China's effort to meet SDGs. According to a report supported by the Rockefeller Foundation, the total amount of charitable giving in China had quadrupled between 2009 and 2018, amounting to US$23.4 billion. Four goals received the most attention from Chinese foundations: SDG4 (Quality Education), SDG1 (No Poverty), SDG11(Sustainable Cities and Communities) and SDG3 (Good Health and Wellbeing). Environment-related goals received the least investment, though that stands to change in the near term given the increased attention on this issue on both the national and international level.
China's growing international role in sustainable development
China's monumental domestic progress in sustainable development has enriched it with the knowledge and expertise that could benefit other developing nations. As the largest developing country, China has the potential to play a key role in ensuring sustainable development not only domestically, but also internationally. A beneficiary from such international development projects not too long ago, in recent years, China has also begun exploring offshore development projects to fulfil Goal 17, Partnerships for the Goals. Since 1950, China has been increasing its involvement in international development assistance projects, with a focus on Asia and Africa. China joined the South-South Cooperation (SSC) and initiated the Belt and Road Initiative (BRI), both of which aim to help developing nations develop and achieve the SDGs in the process.
Founded by the UN, SSC is a multilateral cooperation that involves different stakeholders in their projects through public-private partnerships. On the other hand, BRI is China's own initiative to provide a two-way channel for Chinese investors to explore development projects in countries of interest, realizing itself through bilateral cooperation between the Chinese and local government. China has embarked on many international development projects that contribute to sustainable development in host countries.
Poverty alleviation. Having jointly founded the International Poverty Reduction Center in China (IPRCC) with the United Nations Development Programme (UNDP) and other international organizations in 2005, China launched the East Asia Poverty Reduction Cooperation Pilot Project in Laos, Myanmar and Cambodia. For each project, China contributed to infrastructure development, supporting rural industries, and improved environmental protection, and impacted over 12,000 people across six villages.
Global health. The multilateral China-UK Global Health Support Program empowered China to play a greater and more effective international role in global health, and explored possible collaborations between the UK Department for International Development and China. Another bilateral project between China and Comoros to combat malaria led to a 98-percent drop in malaria cases, from over 100,000 to 1,300 a year, leveraging upon China's own exemplary malaria reduction efforts.
Sustainable agriculture. The China-FAO South-South agricultural cooperation program actively involved China as the provider of capital and technology, while allowing host countries, such as Mongolia and Uganda, to proactively provide supportive conditions and consider setting up a unilateral trust fund in FAO, through which they can also financially contribute to the cost of project implementation.
Climate change. China has contributed to the construction of a few renewable energy power plants under BRI, including the Karot Hydropower Plant, Suki Kinari Hydropower Project and Dawood Wind Power Project in Pakistan. In Argentina, the state-funded Exim Bank of China financed 85 percent of the $400-million cost for South America's largest solar farm.
Philanthropy towards international projects. Philanthropic donations to international projects from China remain largely uncommon, let alone to international development projects. In this area, the Jack Ma Foundation is an exception in Chinese philanthropy and has made philanthropic contributions worldwide, helping recipient countries on SDG1 (Poverty Alleviation), SDG4 (Quality Education), SDG5 (Gender Equality), and environment-related goals (SDG12-15).
Multilateralism or bilateralism: China's challenges in international development
While China has made much progress in domestic projects, its international efforts have been confronted with challenges due to the complex nature of its projects. Specifically, China's bilateral projects have drawn significant criticism from the international community.
I. Bilateralism: The Controversy about BRI
Despite being one of the most ambitious infrastructure projects ever conceived, China's BRI has drawn much criticism from analysts internationally. However, while China has expressed an interest in promoting sustainable development through BRI, the geopolitical and economic motivations are obvious, creating problems for its BRI projects.
Debt vulnerability. Many BRI projects are financed with low-interest loans, which could be financially harmful to countries that take large loans to fund infrastructure upgrades. Overall debt from BRI-recipient countries to China has grown since 2013, surpassing 20% of GDP in some countries.
Lack of transparency. Many have pointed out that the bidding process of various BRI investments have not been completely transparent. Some BRI projects also requires the use of Chinese contractors who have been accused of inflating costs.
Bicultural disputes. As many BRI projects are spearheaded by Chinese firms, the stark contrast between the Chinese culture and that of many BRI-recipient countries is the crux of many disputes under BRI. Africa-China projects have faced language and cultural barriers that often lead to misunderstand and ignorance of local regulations.
Questionable motivations. Despite its commitment to sustainable development, China has supplied 70% of the financing for the world's new coal-fired plants under BRI. Its projects have also involved largescale pollution and ecological damage.
II. Multilateralism: The Way Forward?
In contrast to the bilateral model of BRI, SSC is a multilateral platform that combines the expertise of various nations under the umbrella of the UN. China plays a vital role in the SSC, not only through monetary contributions, but also through the sharing of its expertise in various areas of development. Specifically, trilateral cooperation has proven successful in many Chinese projects.
Equal partnership. To minimize disputes, trilateral cooperation projects can ensure that donor and recipient countries are equal partners under the leadership of a non-governmental organization.
Better expertise. Involving more experienced aid agencies and countries can help the Chinese aid sector climb the learning curve, as China's lack of mature systems for managing overseas assistance in many areas limits its repertoire of activities to infrastructure and construction.
Funds management. Multi-stakeholder partnerships under the lead of an international aid organization will ensure transparency in project financing and motivations.
International standards for sustainability. International organizations will ensure the upholding of international standard and policies by participating donor countries when conducting projects in recipient nations.
Despite its vast benefits, the multilateral system is rather complex and fragmented itself, with overlapping mandates and coordination problems. It is common for a multilateral organization's project progress to be slow and resources to be wasted; multi-stakeholder coordination is not always straightforward. All multilateral organizations have shortcomings and room for improvement.
While it may not be the perfect solution, multilateral cooperation provides a better alternative to bilateral cooperation for international sustainable development aid. In China's case, since its own international projects often draw much criticism from the international community, the involvement of a third-party stakeholder in these bilateral projects can help to ensure transparency in many areas, neutralizing skeptics.
China has made exemplary progress in achieving its SDGs. However, in its global partnerships for sustainable development, China is still confronted with the challenge of navigating the rough waters of foreign aid politics. But as Xi has emphasized, multilateralism trumps bilateralism and unilateralism in creating greater impact, and will be the way forward for the international community in achieving sustainable development.  
Marisa Lim
Marisa Lim is a Singapore-based aspiring trailblazer majoring in Biomedical Engineering with a specialization in Robotics, passionate about global health and social causes. Find Marisa on LinkedIn.
Zixiang (George) Zhou
Zixiang (George) Zhou is an experienced international relations and development professional who has worked in Washington DC, Nairobi, and Beijing. Find George on LinkedIn.
Alexis Fang
Alexis Fang is a Final Year student majoring in Business Management and Marketing Research. She was an intern for Bridge in Summer 2020. Find Alexis on LinkedIn.