At Beijing Bio-Institute Biological Products (BBIBP), the oldest vaccine development institute in China, millions of vials of vaccines are prepared for shipment. Partnership between BBIBP and PATH helps vaccines reach families in China and beyond. Source: PATH.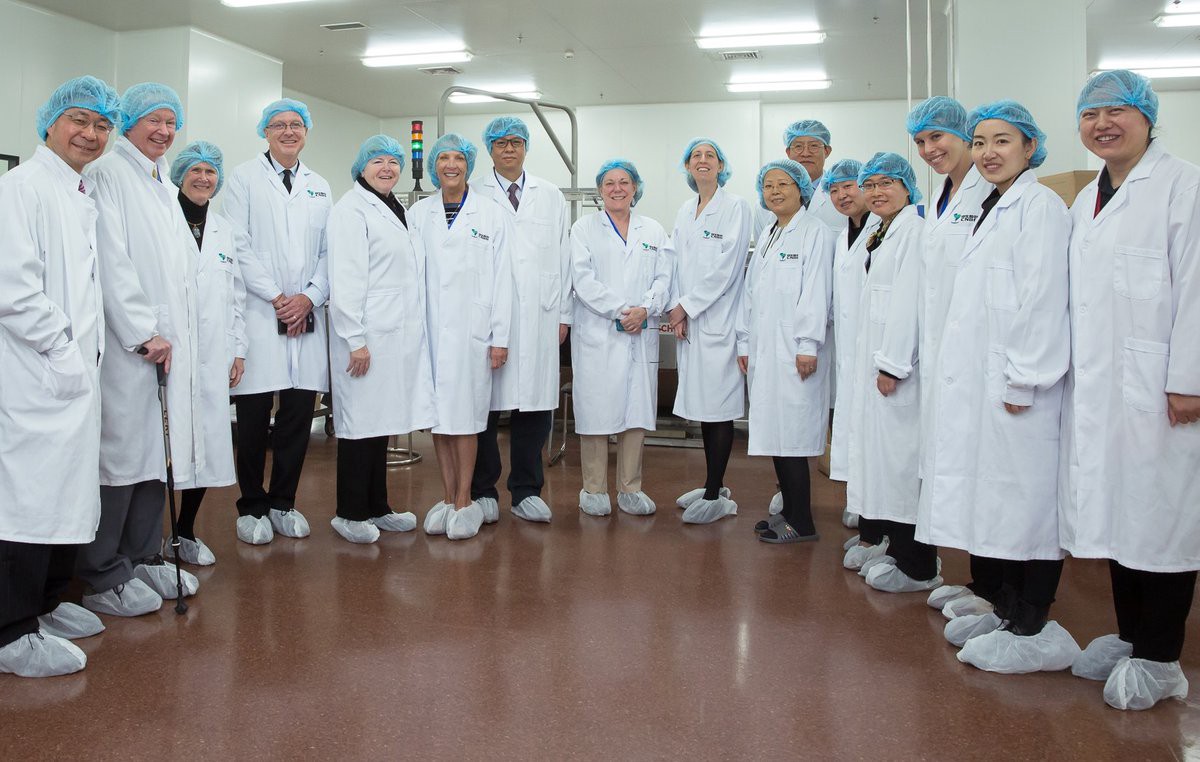 October 1, 2020 | By Zixiang (George) Zhou, Associate, Bridge Consulting
Need for Continued Regulatory Reforms, Reputational Improvements, and International Cooperation
In light of a series of vaccine scandals, Chinese regulators have introduced new regulations enforcing improvements to practices, products, and standards within the Chinese vaccine industry.
Much progress has been made in recent years, particularly with the development and approvals process for new vaccines. Nevertheless, for China to better contribute to global health, there is still significant need for the Chinese vaccine industry and its international partners to work together to address lingering problems and barriers.
The Chinese vaccine industry has grown exponentially over the past decades, and has protected billions against infectious diseases: it supplies all vaccines listed on the country's Expanded Programme on Immunization and in 2018 domestic vaccines accounted for more than 95 percent of all vaccines inoculated in China. Yet, the development of the Chinese vaccine industry has been marred by safety and quality scandals, with significant reputational repercussions. Recognizing the severe implications of these issues, Chinese regulators introduced major regulatory reforms in 2019, which have brought about positive changes to the Chinese vaccine industry.
In our last piece on Chinese COVID-19 vaccines, we discussed China's progress on COVID-19 vaccine R&D and its enormous potential to produce and distribute the vaccine(s) to the world if/when approved. In the first article of our two-part series on the Chinese vaccine industry, we aim to answer some important questions the international development community may have: Is the Chinese vaccine industry up to international standards, especially given vaccine scandals in recent years? More importantly, is the Chinese vaccine industry ready to contribute more to global health? If not, what more can the international community do to help it get there?
How Has the Chinese Vaccine Ecosystem Evolved?
In 2018, China had 45 vaccine manufacturers producing 63 kinds of vaccines against 34 types of infectious diseases, and its estimated annual production capacity stood at one billion doses, making it one of the world's largest producer of human vaccines.
2018, however, proved to be a watershed year for the industry in China. It was discovered that one of China's largest vaccine makers Changsheng Bio-technology had fabricated production and inspection records during its production of freeze-dried human rabies vaccines, and manufactured substandard diphtheria, pertussis, and tetanus (DPT) vaccines. These vaccines had been given to hundreds of thousands of children both in China and abroad. The scandal caused public outrage and led to the investigation, arrest, and removal of government officials. Importantly, it prompted the introduction of a new Vaccine Administration Law.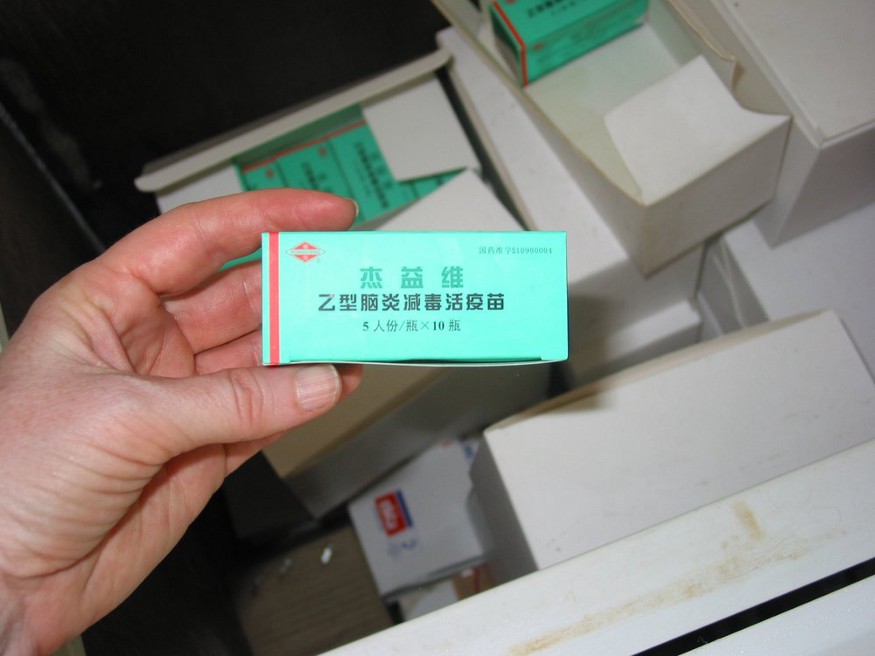 The Law which took effect on December 1, 2019 not only strengthens supervision on the development, production and distribution of vaccines, it also harshens the penalties on the production and sale of substandard or fake vaccines. To stymie corruption, the new law clarifies that vaccines both covered and uncovered by the National Immunization Programme can only be purchased through public trading platforms to effectuate transparency throughout the procurement process.
Under the new law, companies found producing or selling substandard vaccines will face fines of up to 50 times the value of their product, while the previous draft stipulated a fine of up to 30 times. Regulatory also revamped the rules on compensating those who have suffered from substandard vaccines or side effects. In addition, the new vaccine law requires companies to document the entire process from researching, developing, administering, to the sale of the vaccine. Under the new law, this regulatory process will be carried out by a unified regulatory regime with additional information sharing and publication systems set up to ensure inter-agency coordination and transparency.
It remains unclear how the reform that started in 2019 and the COVID-19 pandemic will reshape the Chinese vaccine industry, but with more and better regulations taking effect and greater public scrutiny in and outside China, improvements in the Chinese vaccine industry are likely to be significant.
What Has the Chinese Vaccine Ecosystem Accomplished in Recent Years?
Despite scandals and setbacks, the Chinese vaccine industry and regulators have enjoyed notable success on many fronts in recent years.
WHO Approval and Endorsement China's vaccine regulatory system has been approved and endorsed by the World Health Organization ("WHO"). In 2014, after years of evaluation and assessment, WHO approved and endorsed China's National Regulatory Authority (NRA) for vaccines.
More Vaccines Prequalified by WHO A Chinese-made Japanese Encephalitis (JE) vaccine was the first Chinese vaccine to be prequalified by the WHO in 2013 with help from PATH and the WHO, and it is the first JE vaccine prequalified for paediatric use. Since its prequalification, more than 450 millions doses have been exported to 12 different countries, supplying these countries' national immunization programs as well as programs ran by international organizations such as PATH, Gavi, and UNICEF. Following the approval of the JE vaccine, Chinese-made influenza vaccine, polio vaccine and hepatitis A vaccine have subsequently been prequalified by the WHO. (Figure 1).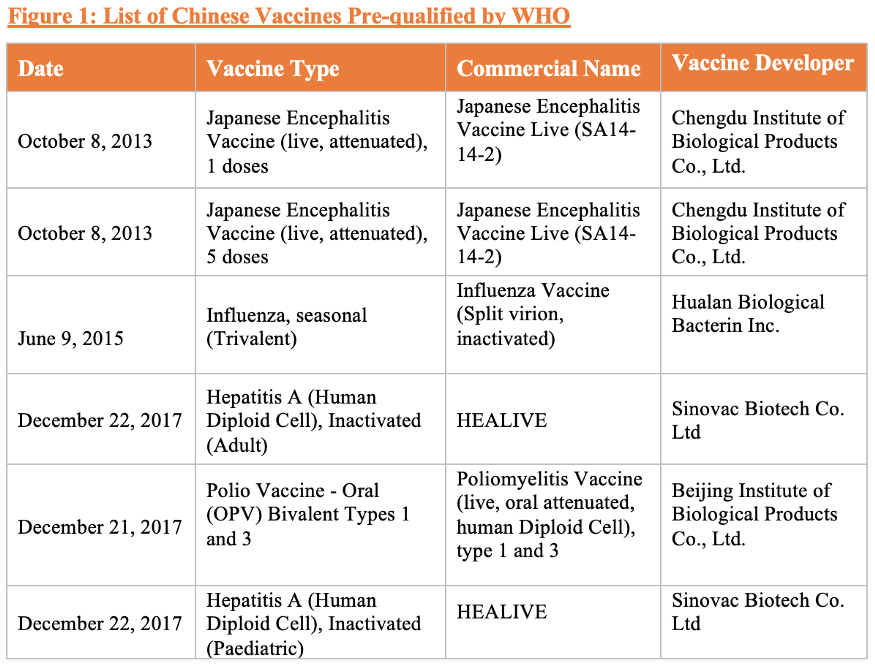 New Vaccine R&D In addition to the COVID-19 vaccines being developed by Chinese companies, the Chinese vaccine industry has achieved several major breakthroughs in vaccine R&D. In January 2020, China's National Medical Products Administration (NMPA) approved its first domestically developed Human Papillomavirus (HPV) vaccine, making China the 3rd country in the world to achieve an independent HPV vaccine supply after the US and the UK. In December 2019, Chinese regulators also approved its domestically developed 13-valent pneumococcal conjugate vaccine, offering an alternative to Pfizer's market-dominating Prevnar 13.
Adoption of International Standards In 2017, China joined the International Council for Harmonization of Technical Requirements for Pharmaceuticals for Human Use (ICH), which seeks to "achieve greater harmonisation worldwide to ensure that safe, effective, and high quality medicines are developed and registered in the most resource-efficient manner." Since then, Chinese regulators have been adopting ICH guidelines, and as of May 2020, out of 62 ICH guidelines, China has fully enacted 10 of them while the implementation of another 30 guidelines is under coordination. Most recently, NMPA published a revised Measures for the Administration of Drug Registration in March and an updated Good Clinical Practice in April, both of which incorporate ICH recommendations and guidelines.
How Can the Chinese Vaccine Industry and Regulatory Regime Improve Further?
The Chinese vaccine industry and regulators have made significant progress in recent years, but they are far from perfect. There remains a number of challenges and barriers in a number of areas, and room for international partners to contribute.
Improve Trust in Its Products Many in and outside China still have concerns about the quality, safety and efficacy of vaccines made by Chinese manufacturers. This issue is probably best illustrated by a survey showing that many Chinese would rather purchase more expensive imported vaccines than use the free domestic vaccines paid by the Chinese government. Valid or not, these concerns are hurting the Chinese vaccine industry. The Chinese vaccine industry along with regulators must continue to improve quality, safety and efficacy of its vaccines and regain the trust of the public in and outside China.
Get More Vaccines Pre-qualified by WHO China currently only accounts for 6 out of the 245 vaccine pre-qualifications given by the WHO globally. In comparison, India has 105. Since WHO only gives pre-qualification after a vaccine meets "unified standards of quality, safety and efficacy," Chinese firms should increase their efforts to get their vaccines pre-qualified by WHO, which would clear the way for more use of Chinese vaccines globally.
Improve Enforcement and Harmonization of Standards Chinese regulators are changing its regulations and guidelines to meet international standards and it is important for them to ensure its vaccine industry adheres to these new rules. A recent report shows that less than 40 vaccine producers in China meet the WHO's Good Manufacturing Practices standards. China's NRA regulatory system is also different from the more strict uniform regulatory system used by 35 high-income countries which are members of the Stringent Regulatory Agreement under the ICH.This regulatory gap makes it hard to Chinese vaccines to enter these markets, though this is not a major issue in most developing countries which also use the NRA system. In order to enter the developing countries where the development of global health is most needed, the Chinese vaccine industry and regulators should harmonize the differences between their NRA systems, clearing the administrative hurdle that has prevented other developing countries from accepting vaccines developed and made by China. Furthermore, they should adopt and follow higher clinical trials and manufacturing standards wherever possible.
In all three areas, international partners can help. Chinese vaccine companies can learn from their more mature and developed international counterparts. International organizations such as PATH, the Bill & Melinda Gates Foundation and Gavi have helped get Chinese vaccines prequalified by the WHO and more cooperation with organizations like them would be ideal. As for reforms to meet international standards, experts have stated that such effort would require collaboration with international partners and utilization of foreign talents to help bridge the gap between China and the rest of world.
So is the Chinese Vaccine Industry Ready to Contribute More to Global Health?
The Chinese vaccine industry has come a long way and is poised to contribute more to global health. There is also much to be gained from contributions by the Chinese vaccine industry. For example, once prequalified by the WHO, China's HPV vaccine stand to contribute towards alleviating a projected global shortage, advance the prevention of cervical cancer, and help drive prices down, making it more affordable for developing countries. China's domestically developed 13-valent pneumococcal conjugate vaccine if prequalified will have a similar effect, breaking Pfizer's monopoly of the market.
While problems and barriers still remain, they must not prevent international cooperation. China and the international community should work together to realize the Chinese vaccine industry's potential as a valuable partner in global health. The Chinese vaccine industry has both growing breadth and capacity that could be beneficial to global health. The R&D of COVID-19 vaccines offers a case in point of what the Chinese vaccine industry is capable of.
But how exactly can China and its vaccine industry contribute to global health? How readily will its contributions be accepted? What have they done in the past, and what should they do in the future? In the next article of our two-part series, we will explore these issues and discuss possible ways for China and its vaccine industry to do more moving forward.
Note: WHO prequalification aims to "ensure that diagnostics, medicines, vaccines and immunization-related equipment and devices for high burden diseases meet global standards of quality, safety and efficacy."
Zixiang (George) Zhou
Zixiang (George) Zhou is an experienced international relations and development professional who has worked in Washington DC, Nairobi, and Beijing. Find George on LinkedIn.