One Woman's Journey into Women's Rights and Social Impact in China and Beyond
March 8, 2022 | By Christine Ow, Junior Consultant; Marisa Lim, Junior Consultant; Tian Di, Consultant, Bridge Consulting
International Women's Day falls on March 8 every year, celebrating women around the world, as well as the progress that has been made culturally, politically, and economically for women in the modern age. The first celebration of Women's Day was reportedly in New York City in 1909; today, it is a day that is celebrated internationally. In China, women often receive gifts from their family and co-workers on this special day, and for working women in particular, many companies grant them a half-day off. Needless to say, while the day itself celebrates the progress we have made for women worldwide, it also reminds us of the continued work that needs to be done to achieve gender equality.
In the spirit of International Women's Day, we spoke with one of our very own consultants, Tian Di, who has decades of experience in the international gender equality movement, having been involved in women's issues since she was a student. She has also spent over a decade of her professional life working on social impact and international development cooperation projects both in the public and private sectors in China, including UN Women. In our second installment of The Abridged Series, we sat down with Tian Di to better understand her journey as a woman navigating women empowerment both at home and abroad, and what she foresees for the movement in the near future. 
Hi Tian Di, thank you for taking the time to have this interview. So, getting right into it, our first question is: prior to joining UN Women were you active in the women's empowerment advocacy movement in your community?
Tian Di: Yes. I have been long exposed to the international gender equality movement even before my career in international development cooperation. I still remember watching the screening of Miss Representation with my friends at university and resonating with how under-represented women were (and still are) in mainstream media. As a young woman starting her career in China, I was lucky that I found peers who are empowered to pursue their careers without limitations of what and who we would like to be. However, that could be a limitation of its own because I could have been bubbled by my background and upbringing that I didn't realize how privileged I was.
By chance, I was introduced to and then joined a youth leadership community called Global Shapers. It is a World Economic Forum initiative that are looking to support young leaders to create solutions for most pressing issues of our age. I was so inspired by many fellow Shapers who are working with less privileged groups locally. One in particular was the Beijing Women's Network. A self-organized community for women in Beijing provides life and professional support to empower members. After being part of the WeChat group and participating in the offline events (spotlight dinner and the mentor walk), I was able to meet and know the co-founder. She told me it started with a very simple idea – women should support other women. How? Through networking and community engagement. She started this side hustle when she has a full-time job to handle and it became completely automated on its own. Now Beijing Women's Network has been one of the most important local communities in Beijing constantly providing women with the advice and support they need professionally and personally.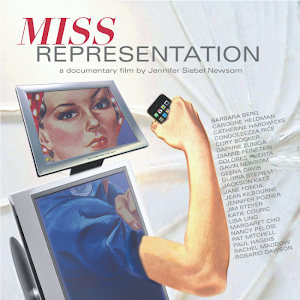 Miss Representation documentary poster.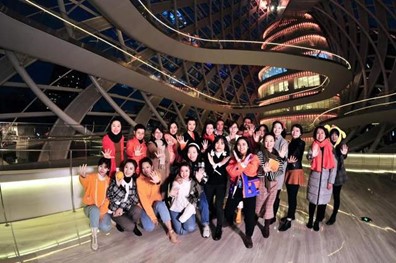 UN Women's Orange the World Campaign for 16 Days of Activism against Gender-Based Violence in 2020 at the Phoenix Media Center Beijing. Source: 163.com
What led you to joining UN Women?
Tian Di: I didn't study sociology academically and I was not particularly perceived loudly as a feminist in my early career. But joining UN Women made sense when I was talking to my mentor and friends about the opening I saw at the time. It was more of choice made based on very logical analysis of my professional experience and resources. I know it is not as exciting as "UN Women is my dream organization to work at". I'm more of a pragmatist than an enthusiast.
It was only when I got the job and joined UN Women that I realized that this could be something that can be as close as a dream job. I believed in the cause of the organization deeply and I was glad that my previous experience could be useful for the job I was doing.
"Empowerment can start at any stage of a woman's life."
What is the most exciting women's empowerment stories you have learned while working at UN Women?
Tian Di: I've learnt so many motivational stories how women are empowered to make a change in their lives and how that change spills over to their community. One touching story is from a women's empowerment programme in UN Women in Qinghai Province.
A woman beneficiary in the rural community was invited to the programme to learn more agricultural skills but was reluctant to even show up in the beginning because she thought her time would be better spent taking care of the house and her family. But the programme team worked hard with the local women's community to convince her, amongst other local women, to attend the training sessions and she finally did. The lady later learnt to breed and raise pigs in the backyard of her house to gain more income for the family with the knowledge and skills learnt at the training sessions.
What is more impressive is that the woman in this story later was empowered enough to participate in community affairs after receiving gender awareness and women's empowerment trainings as part of the programme. During the Covid-19 pandemic lockdowns, she took the initiative with other local women to start providing their produce to neighbours and volunteers working at the lockdown checkpoints. Moreover, she told the programme team that she is gaining more respect from her family because she is able to provide for the house with her pig-raising skills. Empowerment can start at any stage of a woman's life I believe.
Who are your role models in China whom you have looked up to?
Tian Di: I could give a lot of well-known outstanding female figures. The most recently reported founder and principal of Huaping High School for Girls Zhang Gui Mei (张桂梅) who has received the July 1 Medal by President Xi himself is one of my long admired role model. Her dedication for educations for girls is admirable to all.
But the more I reflect on my identities and choices that made who I am now, I realised the role model that inspired me the most was my grandma. As a woman in the rural area, she has taught me to lean in for my own goals before Sheryl Sandberg did. She only has a primary school education, but she made her way as the national representative at the CPC as our village secretary of the party with an honorable medal as one of the national representatives of women while raising three children with university diplomas. She is someone that inspires me every day with her unyielding will power and her can-do attitude. 
Growing up with her, I never for a second thought that I needed to step back or being more conservative professionally. She, as a grassroot leader in the village, always lends her helping hands to women in her social circles, whether it being friendly neighborly help with the house or lending her savings to others in overcoming obstacles in farming or other agricultural activities. It again was very plain and simple how she is just "doing her best" at everything in life and at work. But how she has impacted my life and my choices is much more profound.
You've obviously already left UN Women at this point, but do you see yourself continuing a lot of the advocacy work in spirit as you work in other careers?
Tian Di: At UN Women, I have been very lucky to work with very supportive colleagues that helped me step into the deep discourse about gender and history of gender equality and women's empowerment. I have truly benefited from my time there and now I'm ready to become a lifestyle feminist in other areas I would like to work in. This year's theme for IWD is "Gender equality today for a sustainable tomorrow". Coincidentally I think that summarizes the outlook for my future plan precisely.
Earlier this year, I was asked a question: do you think climate change is the biggest challenge of our time? I could not answer that because I believe the question is more complex than that. Climate change, just like social injustice, is a highly intersectoral issue that requires more than a simple yes/no answer. If you ask me, I cannot choose between people and planet in the face of our future.
So, I think my outlook is probably going to be that I would work in sustainability as a lifestyle feminist for as far as I could plan for now. What that means is that I will continue to expand my knowledge and skills working in sustainability globally while being a professional who is always willing to be a supporter and sponsor of my peer women while maintaining an active member of women communities locally.
What would you say are accessible ways people in China can contribute to women empowerment efforts in China?
Tian Di: There are many plausible initiatives and programmes in China that advocates women's empowerment in China that people can participate or contribute to. All China Women's Federation with its wide-reaching networks and organizations in China has many local and national initiatives that we could contribute. Many of them are visible through online platforms like Alipay and Tencent. Supporting them on 99 Philanthropy Day or occasionally can be a very easy way to make a contribution to locally relevant women's empowerment efforts.
Other than making donations and contributions, it is also very important to be supportive of women and girls in their moments of need. Advocating for peer support and women role models is not only the job of women and girls. Everyone is absolutely crucial to empower women at their own capacity. It doesn't always have to be something like a programme or a contribution. Providing support and advice when invited is as important as contributing to a UN Women led programme. The key is to listen and understand that women's empowerment has to stem from women themselves. Inviting their voices to all the decision-making processes can be a very easy step to take.
To find out more about how you can learn more about and contribute to the gender equality movement this International Women's Day and beyond, check out the following links:
More
Christine Ow
Christine is a Junior Consultant, based in Los Angeles, California, with a passion for sustainable development and environmentalism. She is an experienced researcher with experience in policy analysis, environmental studies, global health, and communications. Find Christine on LinkedIn.
Marisa Lim
Marisa is a Singapore-based Junior Consultant with Bridge Consulting. With a background in Biomedical Engineering at the National University of Singapore, Marisa is an aspiring trailblazer with a passion for global health and social causes. Find Marisa on LinkedIn.
Tian Di
Di is a global partnership and development policy professional based in London. With a decade long professional experience in both public and private sectors on development issues such as climate change and gender equality and women's empowerment, she aspires to be the change and part of the solution of many challenges in our time. Find Di on LinkedIn.