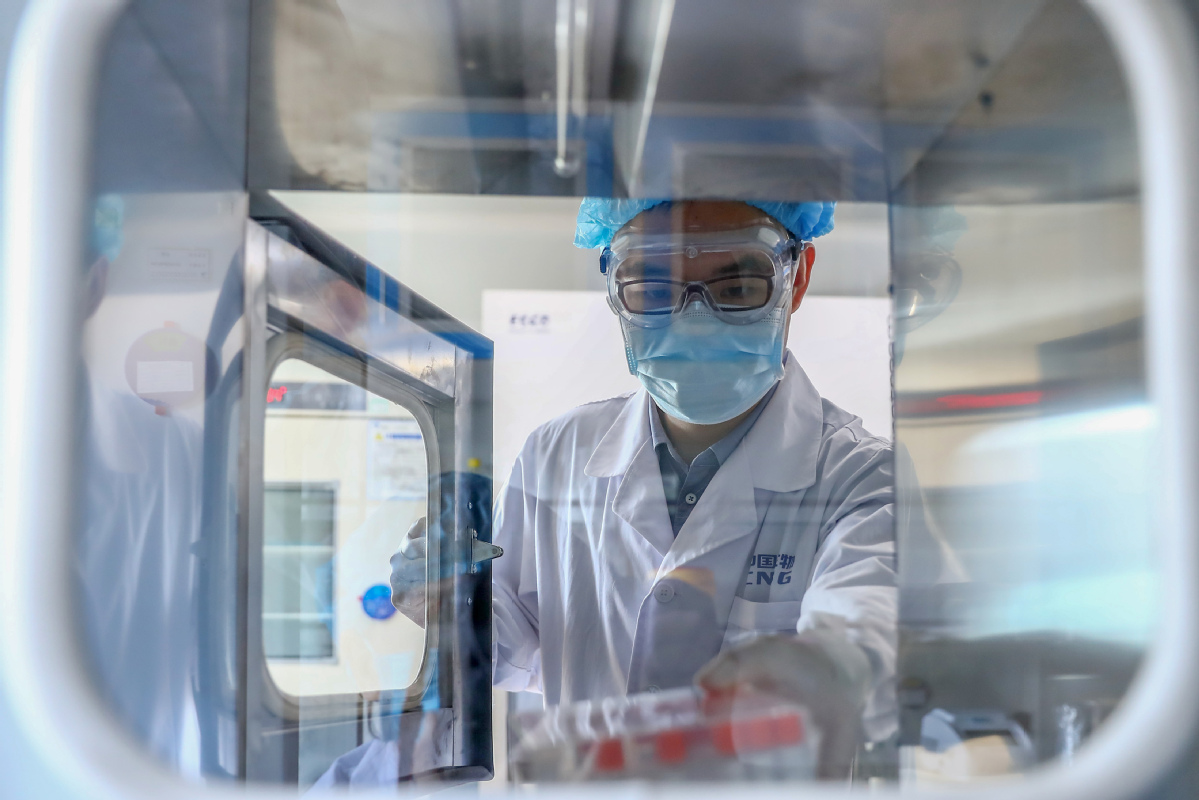 September 6, 2022 | By Zoe Leung, Associate; Stefania Jiang, Junior Associate, Bridge Consulting
What Happened?
On 23 August 2022, the World Health Organization (WHO) announced that China's National Regulatory Authority (NRA) for vaccines had reached a functional maturity level 3 (ML-3) as benchmarked against WHO Global Benchmarking Tool (GBT). It is the second highest level in the WHO's classification system.
China's NRA for vaccines is represented by the National Medical Products Administration (NMPA), a vice ministerial-level agency that replaced the former China Food and Drug Administration (CFDA) in 2018 to regulate and supervise the administration of drugs, medical devices, and cosmetics in China.
Timeline of the Development of China's Vaccine Regulatory System
Why Does it Matter?
This accomplishment comes right at a time when China is occupying a growing role in the global health scene (e.g., China's expanding global COVID-19 vaccine outreach). China's rapid delivery of COVID-19 vaccines around the world illustrates the country's potential to become a major player in global vaccine distribution. At the same time, it revealed the challenges in developing, manufacturing and rollout of its vaccines.                                    
Globally, China has received criticism for its lack of transparency and clinical trial data of its COVID-19 vaccines, raising concerns over their safety, efficacy and manufacturing quality. This has over time fueled vaccine hesitancy of its doses in many countries. Domestically, in a bid to bolster public confidence in homegrown vaccines, a top official for the China National Health Commission recently stated that all high-level state officials (which would include President Xi) had taken domestically-made shots. This rare announcement sought to allay public concerns about safety that risk hampering its vaccination drive. Currently China, is battling with vaccine hesitancy and low vaccination rates amongst the elderly, with just 61% of those above 80 years old immunized.
Thus, attaining ML-3 acts as a catalyst for domestic vaccine developers and manufactures to elevate their standards. Since Chinese vaccine manufacturers became eligible to apply for WHO vaccine prequalification in 2013, China has made positive steps in rebuilding public confidence towards domestically manufactured vaccines.
What is a Maturity Level?
The WHO introduced a framework to designate and publicly list a (medical or drug) regulatory authority as a WHO Listed Authority (WLA), following the Member States' demand for a transparent and evidence-based approach to globally recognize their regulatory authorities operating at an advanced level of performance. This WLA framework aims to promote access to and supply safe, effective, quality medical products.
According to Revision VI (updated on May 10, 2021), the WHO GBT is the first ever universal tool for benchmarking regulatory systems, providing a global standard for objectively assessing regulatory capacity for medicines and vaccines. The results of the WHO GBT are recorded as Maturity Levels that can score from 1 (existence of some elements of a regulatory system) to 4 (operating at an advanced level of performance and continuous improvement), with 4 being the highest level within the WHO's global classification framework for national medical products regulatory authorities. A Maturity Level 3 means that that the regulatory system is stable, well-functioning, and integrated. But, it also means there is space for improvement before reaching a Maturity Level 4.
Indeed, the WHO's newly updated assessment tool (GBT, 2021) adopts significantly more rigorous standards, making it much more difficult to attain. Thus, China's ability to achieve ML-3 represents a significant step in internationalizing its domestic market. The NMPA will continue to mobilize national and local drug administrations to standardize processes, with the end goal of forming a unified, coordinated vaccine regulatory quality management system.
Beyond the benefits to the domestic market, this could have knock on effects for the global community. China has a history of pushing forward international regulatory cooperation and exchanges to enhance their capabilities. Just over the past 2 years, China has signed MoUs with regulatory agencies from the UK, Italy, and Indonesia, held seminars with BRI countries, and have continued to partner with the ASEAN bloc.
Critically, the ML-3 acts as a reference for countries and international organizations wanting to approve and procure Chinese vaccines. This helps Chinese vaccine developers to be listed in the UN procurement catalog.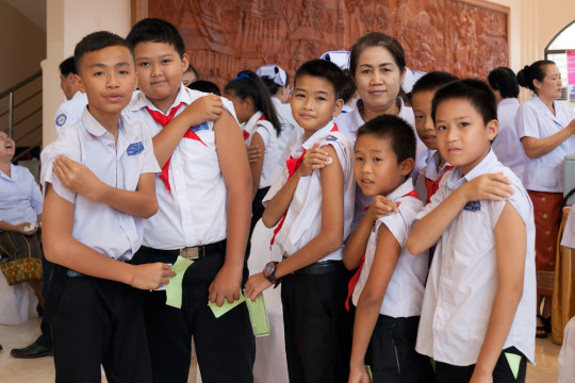 Children from Laos after taking the Gavi supported JE Vaccine produced by a Chinese manufacturer | Source: Gavi
Since 2013, a number of Chinese vaccines have been prequalified, including for Japanese encephalitis (JE), influenza, polio, hepatitis A, and HPV. These vaccines have been essential to global immunization campaigns, available for procurement by Gavi, the Vaccine Alliance, and administered by UNICEF worldwide. In 2021, UNICEF Supply Division reported that the JE vaccine made by Chengdu Institute of Biological Products "dominates global supply representing approximately 90 percent of global demand".
What's Next?
China's role as a vaccine manufacturer for the world has been steadily growing. With that, comes both opportunities and challenges. As China's regulatory system becomes more mature, Chinese-manufactured vaccines will be able to attain international standards, benefiting countries around the world. However, to gain the trust of the international community, China must be willing to adopt more transparent systems and respond to criticism effectively.
A history of prequalified vaccines has shown that China has the willingness and ability to contribute to global vaccine supplies. As such, this new ML-3 rank is paving the way for increased vaccine exports and participation in the global market and global immunization campaigns.
So while important, attaining the ML-3 ranking is just one step in internationalizing China's vaccine market. To really become effective, China must ensure that more vaccines enter the global market. This demands increased awareness and a greater sense of urgency from the government, industry, and the public to make more Chinese vaccines a global public good. This ML-3 ranking could act as a catalyst for Chinese authorities to do even more.
Zoe Leung
Zoe Leung is an Associate at Bridge. With a background in global health and international development, she understands that health is much more than just a medical matter. She is passionate about finding ways to improve health for both the individual and society. Find Zoe on Linkedin. 
Stefania Jiang
Stefania Jiang is a Junior Associate at Bridge Consulting. With a background in International Relations, she aspires to connect China and the world through cross-cultural communication, digital storytelling and knowledge sharing. Find Stefania on LinkedIn.