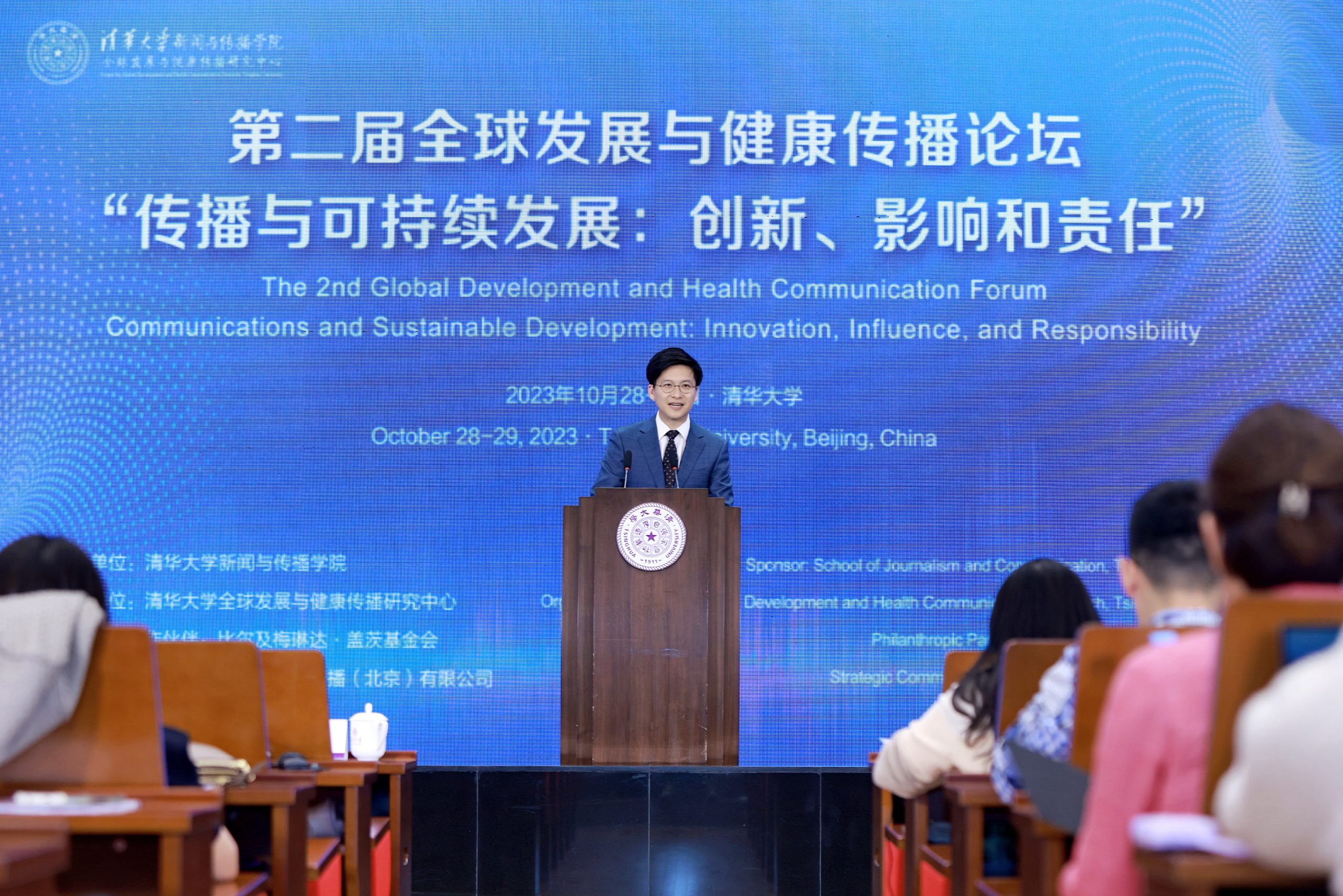 The COVID-19 pandemic has had a profound impact on the world, shaping humanity in ways that will be felt for years to come. While progress towards the Sustainable Development Goals took a downturn as a result, the pandemic also increased awareness of global health issues and highlighted the importance of effective advocacy and communications in driving development.
As a consulting firm focusing on communications for global health, Bridge has seen firsthand the power of communications. Prior to the pandemic we engaged in advocacy for global health awareness, and during it, we introduced our Vaccine Tracker to report and communicate China's vaccine distribution efforts transparently, at a time when misinformation was rampant. These experiences showed us the role of communication in crisis response and in progress-sharing.
Drawing from these insights, we saw an opportunity to contribute to this topic by collaborating with our long-time partner, the Bill & Melinda Gates Foundation in China, to organize the "2nd Global Development and Health Communication Forum" in cooperation with Tsinghua University, whose well-respected Center for Global Development and Health Communication Research provided the ideal platform for cross-sector dialogue.
Bridge served as the strategic communication partner of the forum. We were responsible for setting an agenda that was not only informative but also followed the theme of the conference closely, namely "Communications and Sustainable Development: Innovation, Influence and Responsibility".

To better address the nuances of this multifaceted theme, we set up two sub-forums focusing on health and climate change respectively, and used our extensive network to contact and invite a number of international speakers to the forum. With Bridge inviting multiple heads of communications from international organizations, and our partners inviting a range of academics, industry veterans with extensive practical experience, and seasoned journalists, we were able to ensure that the event was well-rounded and provided diverse insights.
Furthermore, we provided briefings to our guest speakers on the purpose of the forum, to ensure the content discussed was meaningful for the audience of communication professionals. We also supported them with administrative issues, such as visa arrangements and hands-on support at the venue.
Our CEO Andre Shen was directly involved in moderating a panel on "Scientific and Technological Innovation from a Health Equity Perspective". The panel saw prominent speakers discuss various ways to catalyze innovation through communications, to ensure the most vulnerable are protected and not left behind.
Wrapping up, we drafted the press release to ensure proper coverage of the event, provided journalists covering the event with insights into the themes, the guests, and relevant questions to maximize the value of their interviews and reporting.
For us at Bridge, the forum was an important milestone that showed us how we can combine our extensive network of experts with our abilities to produce content and organize an event. The positive feedback and the satisfaction of our partners confirmed that the agenda we set had a lasting impact on the guests and the smooth unfolding of the event confirmed that the timeline and organization were on point.
The forum itself brought together 300 guests and a lineup of high-profile speakers. The forum was covered by major Chinese news outlets like CCTV, CGTN, China Daily and People's Daily, and proved its worth as a much-needed platform for cross-border exchanges, with its message on how to use communications effectively in the pursuit of Sustainable Development Goals.